Visitor Information, Museum Galleries
Get ready for your visit to Santa Fe.
Read important details regarding an upcoming visit to the Museum Galleries in Santa Fe.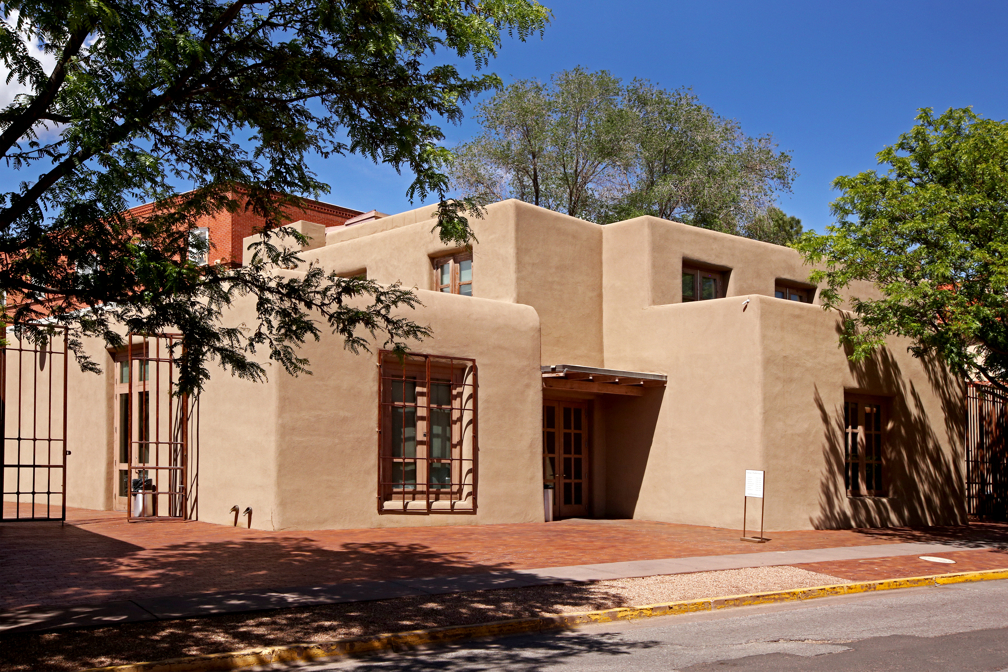 Georgia O'Keeffe Museum
217 Johnson St
Santa Fe, NM 87501
10 AM – 5 PM Thursday – Monday | Closed Tuesday and Wednesday
Closed Christmas and New Year's Day
Advance tickets recommended to visit the Georgia O'Keeffe Museum Galleries, book today!
COVID Safe Terms
By purchasing tickets, you agree to the Museums COVID safe terms.
What to Bring
Earbuds: Bring earbuds for our free complimentary audio tour. Our Visitor Services team will be able to assist upon your arrival.
Masks are recommended for all people ages 2+
Camera: Non-flash photography is welcome in most areas. Please keep tripods and drones at home.
Small Bags: Bring only a purse or a small bag. Large bags or luggage will not be allowed in the gallery areas. Our Coatroom is open to store jackets and other items.
Floor Plan
The Museum contains nine thematic galleries on one floor. View our Gallery Map.
Parking
Please note the Museum does not have on-site public parking. City of Santa Fe parking garages can be found nearby and metered parking is also available throughout downtown Santa Fe.
Coatrooms and Lockers
Coatrooms and lockers are available free of charge.
Food and Beverage
Food and drinks are not permitted inside the Museum Galleries.
Service Animals
No pets are allowed except approved service animals. Service animals must remain on a leash or harness, and under the control of the owner at all times.
Accessibility
The Georgia O'Keeffe Museum strives to provide an enriching experience for all visitors. Visit our accessibility page for general overview of accessibility options available at our locations.
Cancellations and Refunds
In the event you are unable to attend, please refer to our following refund policy:
Cancellations over a week ahead may receive a full refund or be rescheduled, subject to availability.
Cancellations between 1 and 7 days may receive a 50% refund.
Cancellations inside of 24 hours are ineligible for a refund.
To receive a refund please call 505.946.1000. or email our team at contact@okeeffemuseum.org
Questions?
Reach our team at contact@okeeffemuseum.org or 505.946.1000. during business hours.