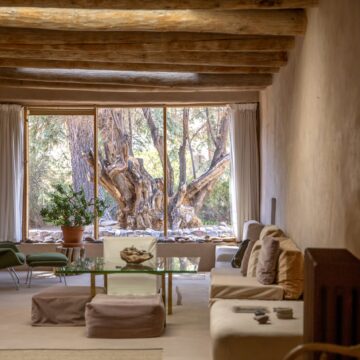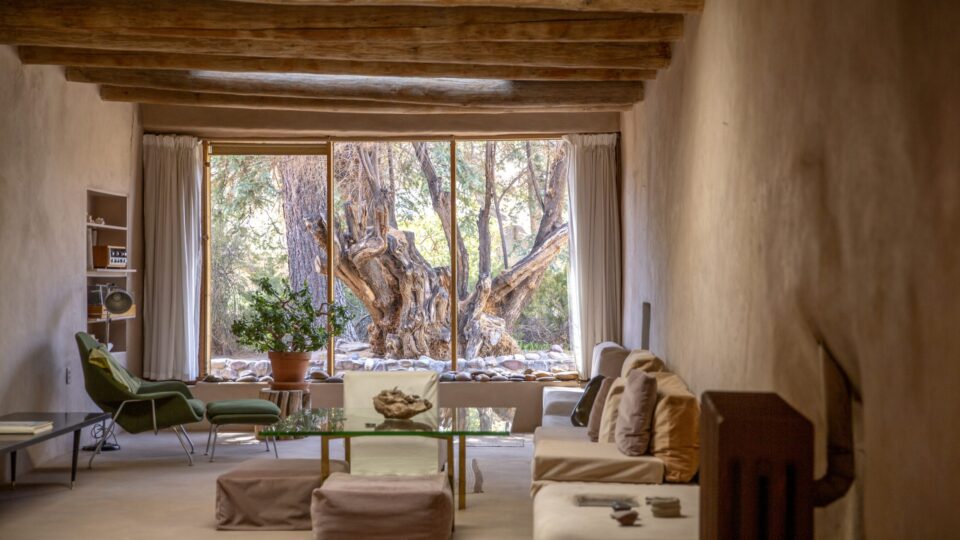 Visit the Georgia O'Keeffe Home and
Studio
Abiquiú, NM
Georgia O'Keeffe first visited the village of Abiquiú (pronounced Ah-bih-cue) in 1931, and nearly two decades later made it her permanent home.
Located 60 miles northwest of Santa Fe, the home is open to the public for guided tours seasonally with advance reservations. The 2023 tour season has ended for the Winter.
Sign up to be notified about future tour offerings in 2024.
Sign Up
O'Keeffe's Two Northern New Mexico Homes
Georgia O'Keeffe maintained two homes in Northern New Mexico. Her summer house, twelve miles from Abiquiú, sits on 12 acres at the edge of a 21,000-acre property called Ghost Ranch. When O'Keeffe purchased the parcel in 1940, the greater Ghost Ranch operated as a dude ranch—a destination for visitors and tourists. Today, Ghost Ranch is a retreat center operated by the Presbyterian Church and still welcomes visitors. Though breathtakingly situated, O'Keeffe's Ghost Ranch home was not suitable for her to live in year-round. O'Keeffe purchased a larger home, in the village of Abiquiú, for its well-irrigated garden and the comfort it offered in winter. While both houses are owned by the Georgia O'Keeffe Museum, only the Abiquiú Home and Studio is open for public tours.
O'Keeffe's Abiquiú Home
The O'Keeffe Home and Studio reflects a blend of Native American and Spanish Colonial building styles, regional architectural traditions dating back centuries. The oldest rooms of the house were probably built in 1744. The house was expanded in the 19th century into a pueblo-style adobe (mud brick) hacienda, with rows of rooms organized around a common open space, or plazuela.
It was one of the courtyard walls of the home that first attracted O'Keeffe. She recalled: "As I climbed and walked about in the ruin I found a patio with a very pretty well house and bucket to draw up water. It was a good-sized patio with a long wall with a door on one side. That wall with a door in it was something I had to have."
The 5,000-square-foot compound was in ruins in 1945 when she purchased the home from the Catholic Church. For the next four years, O'Keeffe supervised its restoration, which was carried out by her friend, Maria Chabot. O'Keeffe finally made Abiquiú her permanent home in 1949. The special character of the property, a quiet sanctuary from which to draw inspiration, perfectly suited O'Keeffe's needs. O'Keeffe lived in the home from 1949 until 1984. She died in Santa Fe on March 6, 1986, at the age of 98. The O'Keeffe Home and Studio was designated a National Historic Landmark in 1998 and is now part of the Georgia O'Keeffe Museum.
O'Keeffe's home in Abiquiú reveals her commitment to design and the aesthetics of her surroundings. Traditional adobe structures are found throughout the region, but O'Keeffe made her home distinctly modern, with abundant natural light, updated amenities, and midcentury modern furniture. She also decorated it with rocks and bones from her collection, and cultivated a garden that provided food for her and her guests. O'Keeffe may be one of the region's most famous residents, but she is just a part of the larger human story that has unfolded in this valley over thousands of years. Rich in history, this land continues to fascinate and inspire all who see it.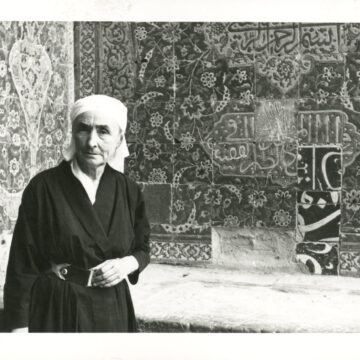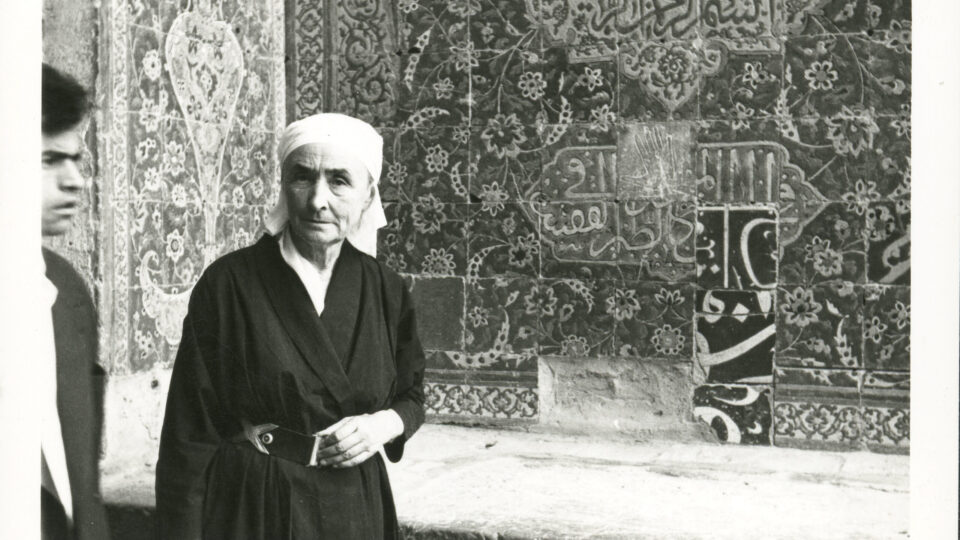 Welcome Center Exhibition
Around the World with
O'Keeffe
Abiquiú, NM O'Keeffe Welcome Center
From her early adventures across America to visiting Costa Rica at the age of 96, Georgia O'Keeffe was an avid traveler. Over her lifetime, O'Keeffe visited more than 49 countries across nearly every continent.


Visit the Museum's latest exhibition, Around the World with O'Keeffe, at the O'Keeffe Welcome Center in Abiquiú. Learn about O'Keeffe's international travels through a wide range of objects she collected on those trips, which influenced both her art and her design aesthetic.
Learn More
Watch Plants
Grow
Georgia O'Keeffe purchased her house in Abiquiú in 1945, attracted in part by its large garden served by the local irrigation system known as an acequia. A live feed is being captured by a video camera installed on the roof of Georgia O'Keeffe's home in Abiquiú, documenting the changes in the garden.
Virtually Visit O'Keeffe's Garden
Featured Items from the Museum Store