Museum Blog & Publications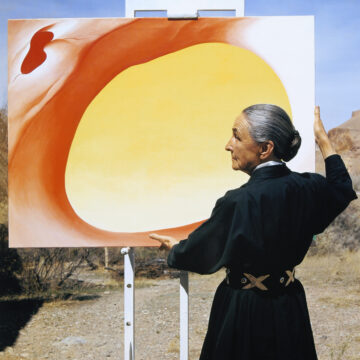 Read, Watch, Listen
Insights
Insights, the Museum blog, shares recordings of past talks and stories about the art and life of Georgia O'Keeffe and the work of the Museum.
Browse Insights and Past Talks
Exhibiting O'Keeffe: The Making of an American
Modernist
This digital publication looks at the role of select exhibitions in building the Georgia O'Keeffe's career and her public persona. A closer look at the development of these exhibitions reveals a network of personal and professional relationships that shaped perceptions of the artist, the exhibiting institutions, and ultimately our understanding of American Modernism. Exhibiting O'Keeffe is made possible through the generous support of the Carl & Marilynn Thoma Foundation.
View Publication
Josephine
Halvorson
Josephine Halvorson (b. 1981) was the Georgia O'Keeffe Museum's first artist-in-residence. This digital publication shares images of the eleven paintings that the artist produced as part of the residency at and around O'Keeffe's home and studio in Abiquiú and at Ghost Ranch. Curator of fine art, Ariel Plotek, reflects on the work and interviews Halvorson about the experience working in spaces where O'Keeffe lived.
View Publication