Museum Blog & Publications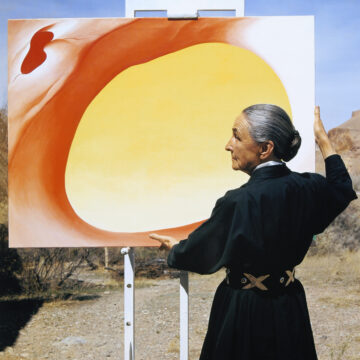 Read, Watch, Listen
Insights
Insights, the Museum blog, shares recordings of past talks and stories about the art and life of Georgia O'Keeffe and the work of the Museum.
Browse Insights and Past Talks
Featured Digital Publication: Josephine
Halvorson
Josephine Halvorson (b. 1981) was the Georgia O'Keeffe Museum's first artist-in-residence. The Halvorson produced eleven paintings that were made at and around O'Keeffe's home and studio in Abiquiú and her home at Ghost Ranch—both of which are an hour northwest of Santa Fe, NM. Learn more about Josephine Halvorson from this free digital publication.
View Digital Publication
Georgia O'Keeffe: Words/Works Vol. 1
While Georgia O'Keeffe expressed herself beautifully in paint, she was also an eloquent writer as illustrated in Words/Works. Throughout her life, she wrote thousands of letters, published catalog statements, and gave many interviews. This intimate volume brings her words together with her iconic images in a petite-sized book that is perfect for gift giving.
View Publication in the Store