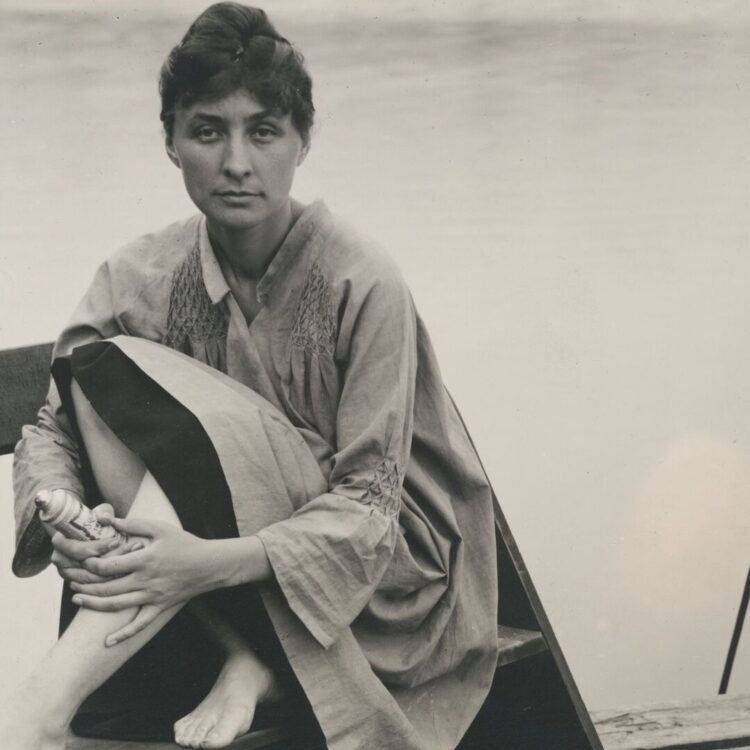 "I had to create an equivalent for what I felt about what I was looking at – not copy it."

Biography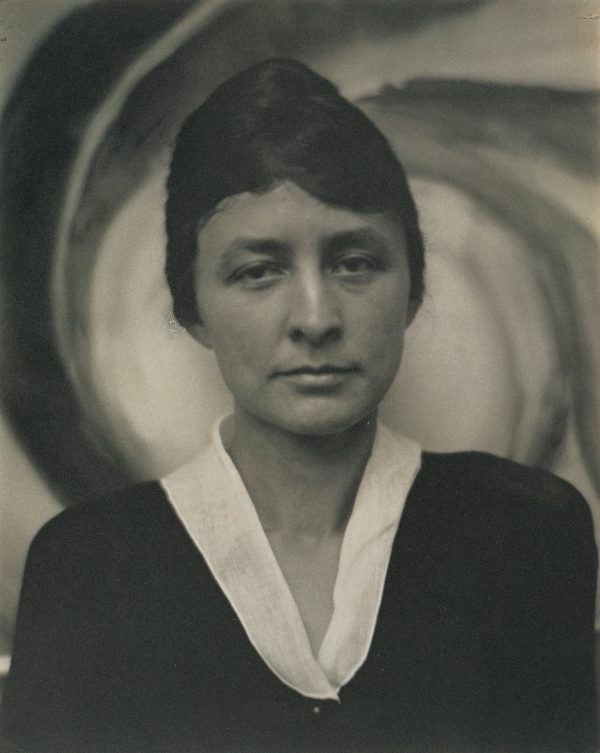 Georgia O'Keeffe is one of the most significant artists of the 20th century, renowned for her contribution to modern art. Born on November 15, 1887, the second of seven children, Georgia Totto O'Keeffe grew up on a farm near Sun Prairie, Wisconsin. By the time she graduated from high school in 1905, O'Keeffe had determined to make her way as an artist. She studied at the Art Institute of Chicago and the Art Students League in New York, where she learned the techniques of traditional painting. The direction of her artistic practice shifted dramatically four years later when she studied the revolutionary ideas of Arthur Wesley Dow. Dow offered O'Keeffe an alternative to established ways of thinking about art. She experimented with abstraction for two years while she taught art in West Texas. Through a series of abstract charcoal drawings, she developed a personal language to better express her feelings and ideas.
O'Keeffe mailed some of these highly abstract drawings to a friend in New York City. Her friend showed them to Alfred Stieglitz, the art dealer and renowned photographer, who would eventually become O'Keeffe's husband. He became the first to exhibit her work, in 1916.
By the mid-1920s, O'Keeffe was recognized as one of America's most important and successful artists, known for her paintings of New York skyscrapers—an essentially American symbol of modernity—as well as her equally radical depictions of flowers.
In the summer of 1929, O'Keeffe made the first of many trips to northern New Mexico. The stark landscape and Native American and Hispanic cultures of the region inspired a new direction in O'Keeffe's art. For the next two decades she spent most summers living and working in New Mexico. She made the state her permanent home in 1949, three years after Stieglitz's death.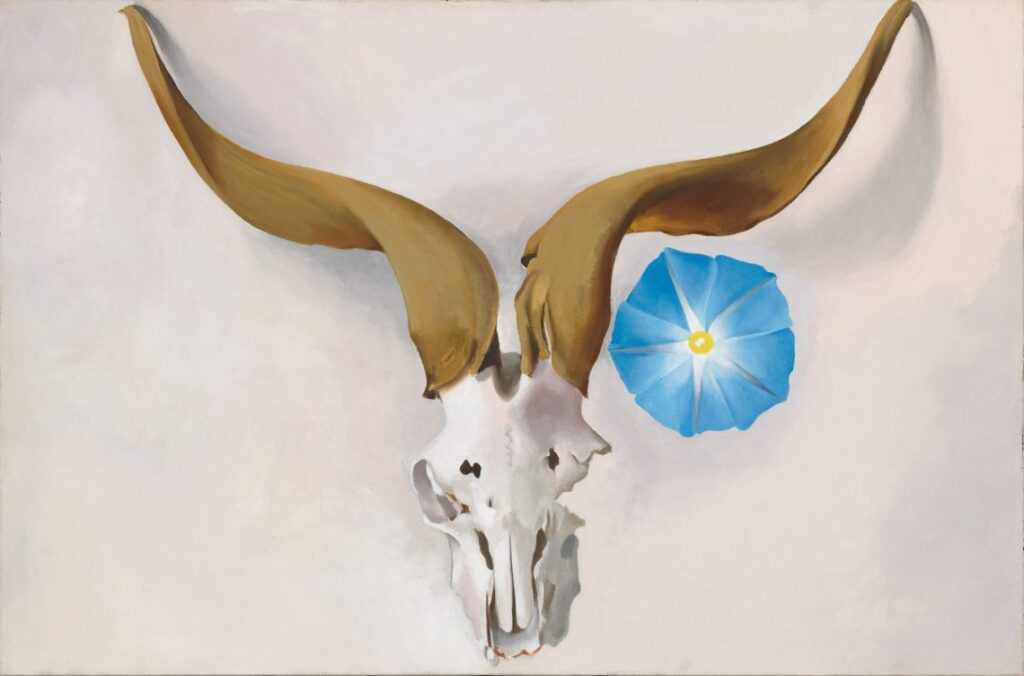 O'Keeffe's New Mexico paintings coincided with a growing interest in regional scenes by American Modernists seeking a distinctive view of the nation. In the 1950s, O'Keeffe began to travel internationally. She painted and sketched works that evoke the spectacular places she visited, including the mountain peaks of Peru and Japan's Mount Fuji. At the age of seventy-three, she took on a new subject: aerial views of clouds and sky. Suffering from macular degeneration and failing vision, O'Keeffe painted her last unassisted oil painting in 1972. However, O'Keeffe's will to create did not diminish with her eyesight. In 1977, at age ninety, she observed, "I can see what I want to paint. The thing that makes you want to create is still there." Late in life, and almost blind, she enlisted the help of several assistants to enable her to continue creating art. In these works, she drew on favorite motifs from memory and her vivid imagination. Georgia O'Keeffe died in Santa Fe on March 6, 1986, at the age of 98.
As an artist of national standing, Georgia O'Keeffe has been well known in America for many decades. More recently, her art has begun to attract similar attention and accolades abroad. The Georgia O'Keeffe Museum's collections include nearly 150 paintings and hundreds of works on paper (pencil and charcoal drawings, as well as pastels and watercolors). The collections also include personal property, from rocks and bones to dresses and paintbrushes, and a significant archive of documents and photographs relating to the artist's life and times.
Recommended
Reading
There are numerous publications on Georgia O'Keeffe and this guide contains select readings about the work and life of O'Keeffe. Resources can be checked out through the Museum library and some can be accessed electronically.
View Recommended Reading Guide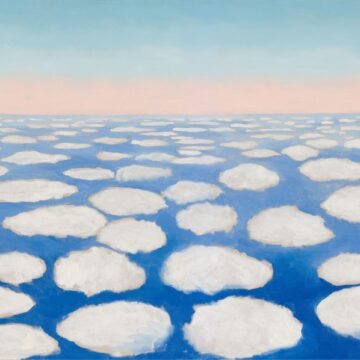 Museum
Collections
Dedicated to the artistic legacy of Georgia O'Keeffe, the Georgia O'Keeffe Museum is the largest repository of O'Keeffe's artwork, personal effects, and related archives, including important correspondence, ephemera, and photographs, as well as two historic homes. The Museum collections provide rich context for understanding the artist's art, life, and times.
Browse Collections Online
Upcoming Events