Mobile Artist in Residence
Supporting Artistic Practices Around New Mexico
About the Program
The Mobile Artist in Residence Program is an initiative utilizing the Georgia O'Keeffe Museum's Art to G.O. truck to support an artist's creative practice. It harnesses the mobility of the art truck which serves as a versatile toolbox to engage with diverse communities. This program is aimed to foster creativity, meaningful connections, and cultural conversations.
The program culminates with a special exhibition by Axle Contemporary, an innovative mobile exhibition space also housed within a truck.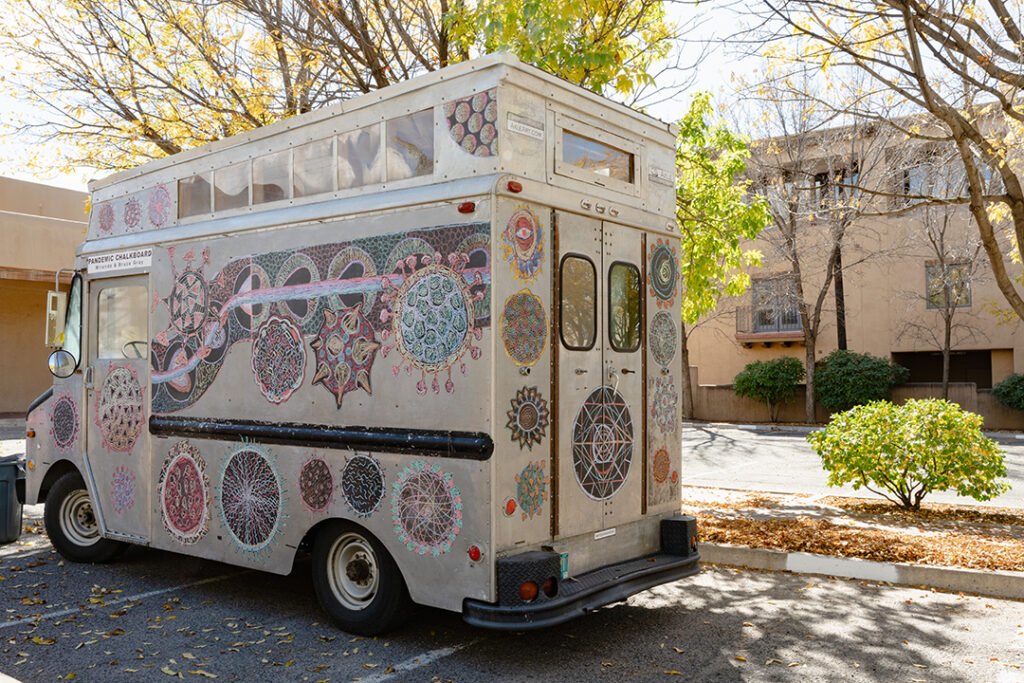 Place/Holding
2023-2024
Mobile Artist in Residence, Brian Fleetwood announces Place/Holding, a project focused on community identity, jewelry-making, and plastics.
Learn More
See it in action at These Upcoming Events!