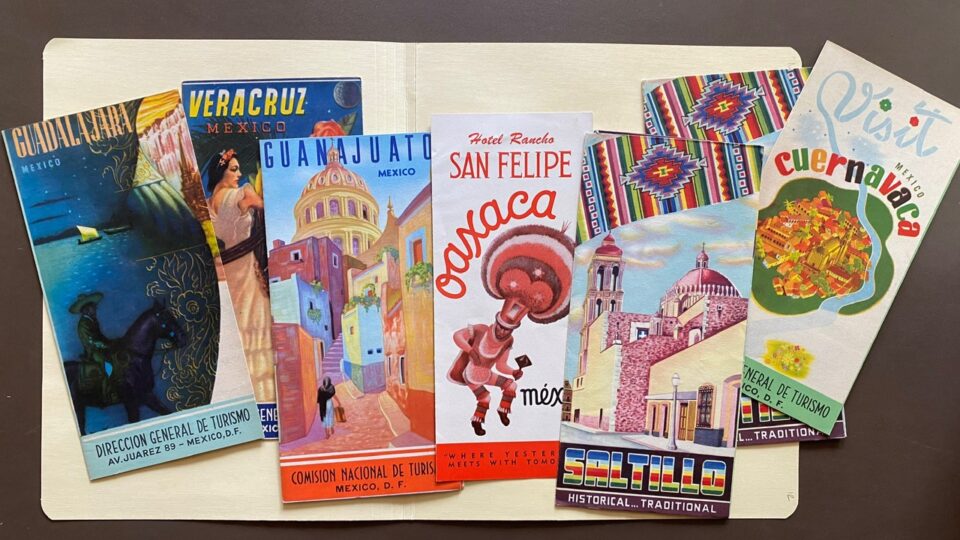 Traveling with Georgia O'Keeffe
To celebrate American Archives Month 2023, which occurs every October, we are featuring aspects of the newly processed collections from the Michael S. Engl Family Foundation Library and Archive. This year, we are spotlighting the Georgia O'Keeffe Papers to celebrate the completion of processing the collections and the publication of the finding aid after many years and several archivists!
—
Georgia O'Keeffe famously loved to travel and equally loved to document her travels, creating boxes of ephemera for each location she visited. O'Keeffe took her first international trip in the 1930s and traveled continuously until 1983 when she went to Costa Rica at the age of 96. informational pamphlets and design ideas for her home and garden, reflect what she chose to keep as souvenirs of her travels.
These photos include pamphlets O'Keeffe collected from the Glen Canyon and Lake Powell area, New Mexico, Mexico, and Tahiti.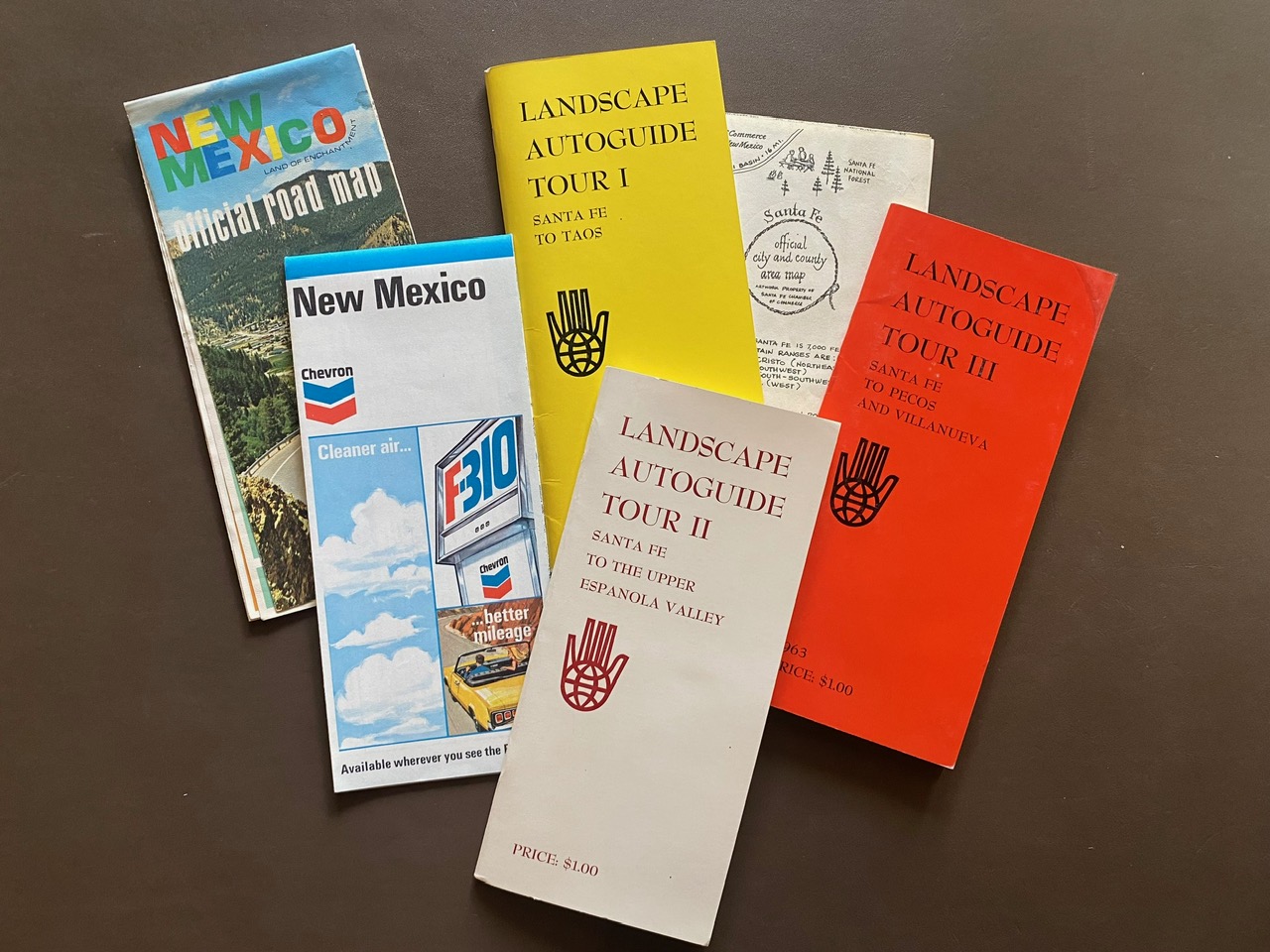 For more information watch a talk exploring O'Keeffe's international travels by the Museum's Curator of Historic Properties Giustina Renzoni.
—
The Michael S. Engl Family Foundation Library and Archive serves the public by collecting, providing access to, and preserving information about Georgia O'Keeffe and her contemporaries, related regional histories, and Modernism. The Research Collections and Services team is available to answer questions, share resources, and help with your research projects; you can contact the Library & Archive here.