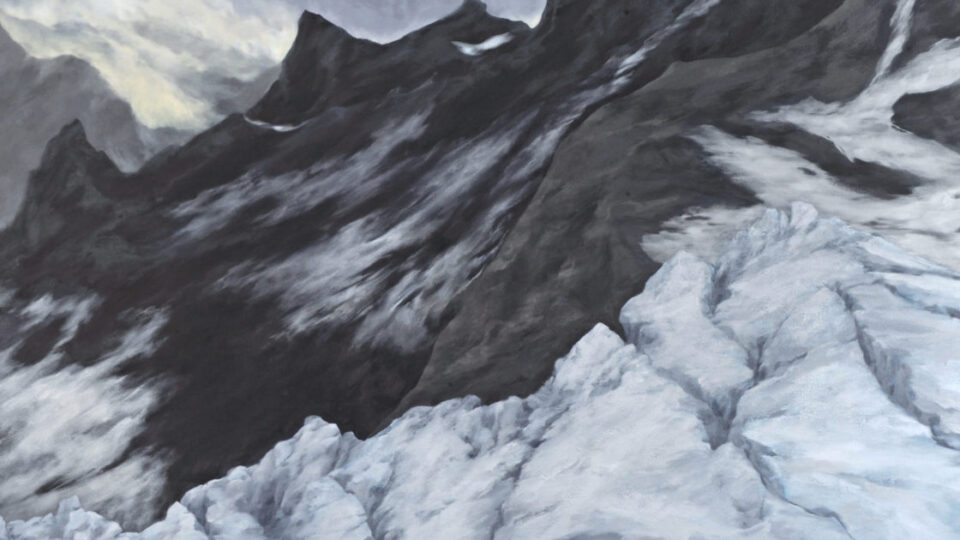 Freya Grand: In Conversation with the Landscape
Join contemporary landscape painter, Freya Grand for a discussion of her large immersive paintings exploring untouched parts of the world. Learn about Grand's artistic process, the places she has visited and her connection to the land. Since 2002, Grand has traversed remote regions, creating a body of work representing the world's vast diversity – deserts, volcanoes, glaciers, swamps. Her painting style, which skirts both realism and abstraction, distills her subject matter to its essence.
About the Speaker:
Freya Grand lives and works in Washington, D.C. where her urban home and studio are within walking distance of one another. She is a native of Madison, Wisconsin and received her Bachelor's Degree in Fine Arts at the University of Wisconsin in Madison, followed by advanced studies in oil painting and Intaglio. Grand has been a working artist all her life. She lived for three years on the remote Queen Charlotte Islands in Northern British Columbia in a cabin with no electricity or running water. This period of her life, living on the land and existing within the naturally dictated rhythms of each season, laid the foundation for her sense of closeness to the forces of nature and her appreciation for both their beauty and danger. Grand travels and hikes the earth's untouched and sometimes rapidly changing landscapes. Her constantly growing body of work transports, immerses and emotionally engages the viewer, distilling and enhancing our perceptions of the earth and of ourselves. Grand's artwork has been exhibited at numerous galleries and museums on the East Coast and in the Midwest, the most recent being solo exhibitions at the Art Museum of the Americas in Washington, DC and the National Museum of Women in the Arts, also in DC.
This program was presented on February 2, 2022 as a part of the Museum's Mornings with O'Keeffe series.