Past Exhibition
From New York to New Mexico: Masterworks of American Modernism from The Vilcek Foundation Collection
September 25, 2015 - January 10, 2016
Santa Fe, NM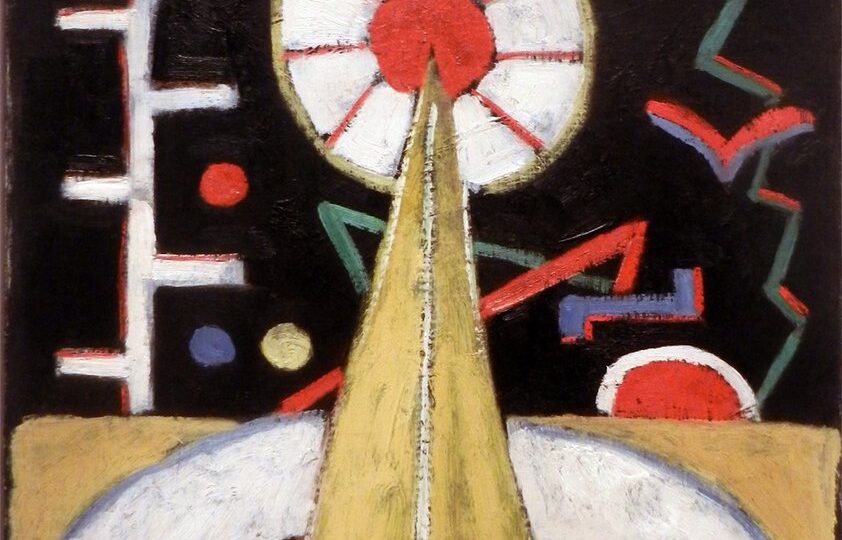 American art experienced radical change a century ago. A group of innovative, highly-individualistic artists broke with tradition to define a new art for the United States, an art expressing the energy, vitality, and singular identity of modern America. The artists who led that change are highlighted here through more than 60 masterworks from the 1910s to the 1960s by America's first generation of abstract artists, including Georgia O'Keeffe, Marsden Hartley, Stuart Davis, Arthur Dove, and a dozen others.
The exhibition is organized into themes reflecting multiple pathways to Modernism. In "Nature" are images by artists, particularly those gathered around Alfred Stieglitz, who expressed an interest in the spiritual power of the natural world. "Town & Country" brings together views of the New York skyline and other structures of modern life, including bridges and the suburbs. "Cubism" shows how artists adapted the ideas and aesthetic of the European avant-garde to American subjects. "The Southwest" highlights artists who looked to regional scenes for distinctly American imagery. New Mexico in particular served as a spiritual and creative oasis for modern artists.
A century later, this art continues to inspire collectors Dr. Jan and Marica Vilcek. Emigrating from the former Czechoslovakia in the mid-1960s, they have established a foundation to raise awareness of foreign-born innovators in the arts and sciences who have made significant contributions to American society. They have made their collection accessible for the first time through this traveling exhibition, organized by the Philbrook Museum of Art, Tulsa, Oklahoma in cooperation with The Vilcek Foundation. We have supplemented the Vilcek Foundation Collection with additional paintings by Georgia O'Keeffe to further relate O'Keeffe to the work of her fellow modernists.