Past Exhibition
Susan York: Carbon
January 21, 2016 - April 17, 2016
Santa Fe, NM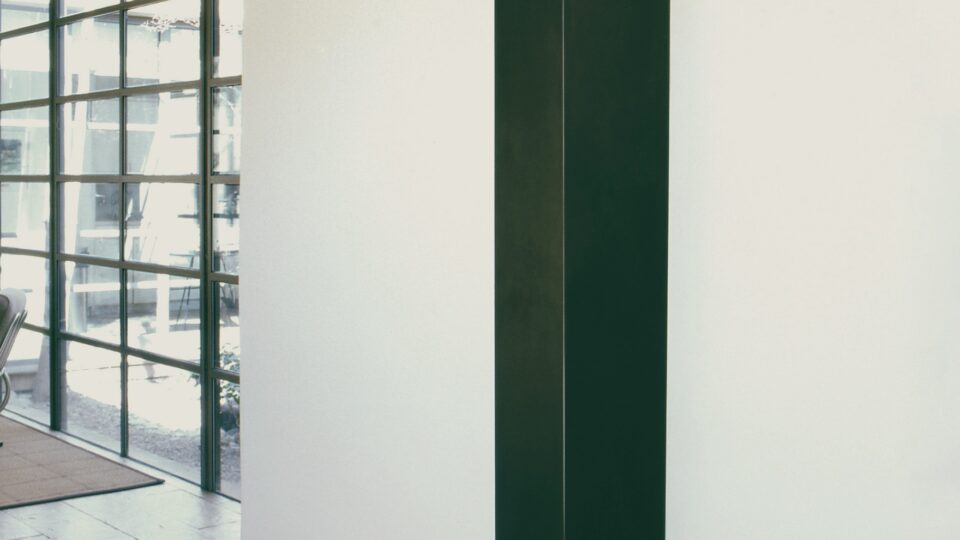 A century ago, O'Keeffe launched her career with abstract drawings. Now, contemporary Santa Fe-based artist Susan York takes graphite to new heights in her drawings and cast-graphite sculpture, installed throughout the Museum in dialogue with O'Keeffe's paintings and drawings.
Susan York's installation, Carbon, creates a dialogue between O'Keeffe's and contemporary art. York, a Santa Fe based artist, works primarily in graphite. She is best known for her cast graphite sculpture and large-scale graphite drawings of asymmetrical forms on paper. Her sculptures feature a highly finished surface requiring days of polishing. In both the drawings and sculptures, the work explores and blurs the distinctions between two- and three-dimensional artwork while drawing attention back to the most basic act of art practice–drawing.
"Graphite was known as a preparatory material until the modernists of the twentieth century began presenting graphite drawings as finished works of art," says Georgia O'Keeffe Museum Curator Carolyn Kastner. The Museum's presentation of contemporary artists such as Susan York explores the continuity of modernist influence in the twenty-first century.
As a high school student in New Mexico, Susan York wrote Georgia O'Keeffe a letter and O'Keeffe sent her a response. "There were very few women artists at that time," says York, "and in New Mexico we were lucky to have Georgia O'Keeffe as a living artist and example. O'Keeffe was a woman who was able to follow her vision in a big way: both as a modernist and linking the New Mexican landscape to her work."
York is represented locally by James Kelly Contemporary and shows throughout the United States and Europe, but this is York's first time exhibiting at the Georgia O'Keeffe Museum. She welcomes the opportunity to place her work in conversation with O'Keeffe's. "One thing we share is a distillation of form, that is our common ground" says York.