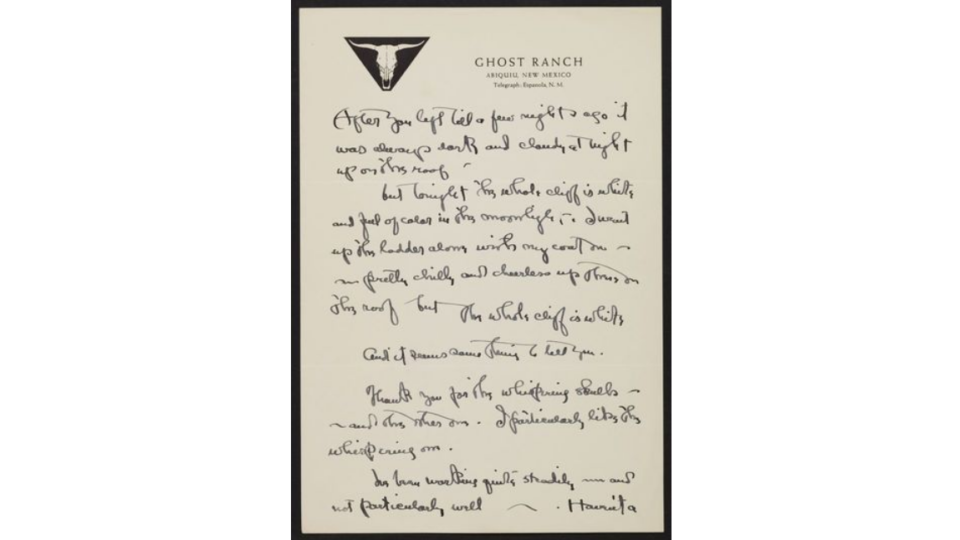 O'Keeffe, Stieglitz and Rodakiewicz Correspondence
In this presentation Barbara Bair, Curator of Literature, Culture and the Arts at the Library of Congress explores a collection of letters written by Georgia O'Keeffe and her husband Alfred Stieglitz to documentary film maker, Henwar Rodakiewicz. This collection of letters span a time of transition for O'Keeffe as she begins spending summers in the desert, splitting her seasons between New Mexico and New York. Joining Bair is Susan Todd, who discovered the letters upon purchasing the home of Rodakiewicz's widow in Santa Fe, providing the story of the provenance of this collection.
To view the digitized collection of letters on the Library of Congress's website, click here.
To learn more about Rodakiewicz and his films click here for a Related Resources page for the Library of Congress' digital presentation, which includes links to related collections at Yale, to the Georgia O'Keeffe Museum, and a short filmography for Henwar.
This program was recorded on August 4, 2021 as part of the Georgia O'Keeffe Museum's Mornings with O'Keeffe series.