Past Exhibition
Spotlight on Spring
December 10, 2021 - April 11, 2023
Santa Fe, NM
Museum Galleries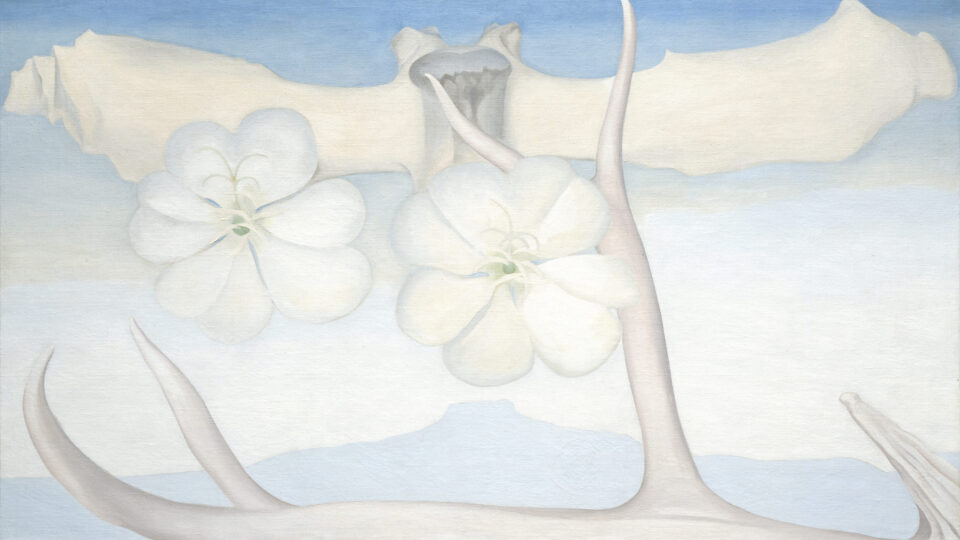 Spring, 1948, one of the largest paintings by Georgia O'Keeffe in the Museum's collection, has recently undergone a months-long conservation treatment. As part of this treatment, undertaken by The Georgia O'Keeffe Museum with the support of a grant from Bank of America, conservators exposed old damages and losses, which they spent many hundreds of hours repairing.
To mark this occasion, a focused installation is being presented around the newly-conserved painting, featuring original correspondence between Georgia O'Keeffe and her personal conservator, Caroline Keck, alongside the very objects (a deer antler and large vertebra from O'Keeffe's collection) that inspired this remarkable work.
Learn about this painting and the delicate conservation process that has brought it closer to the way it looked when it first left O'Keeffe's studio.