Past Exhibition
Music For the Eyes: A New Georgia O'Keeffe Experience
September 30, 2022 - November 27, 2022
Electric Playhouse, Albuquerque, NM
5201 Ouray Rd NW, Albuquerque, NM 87120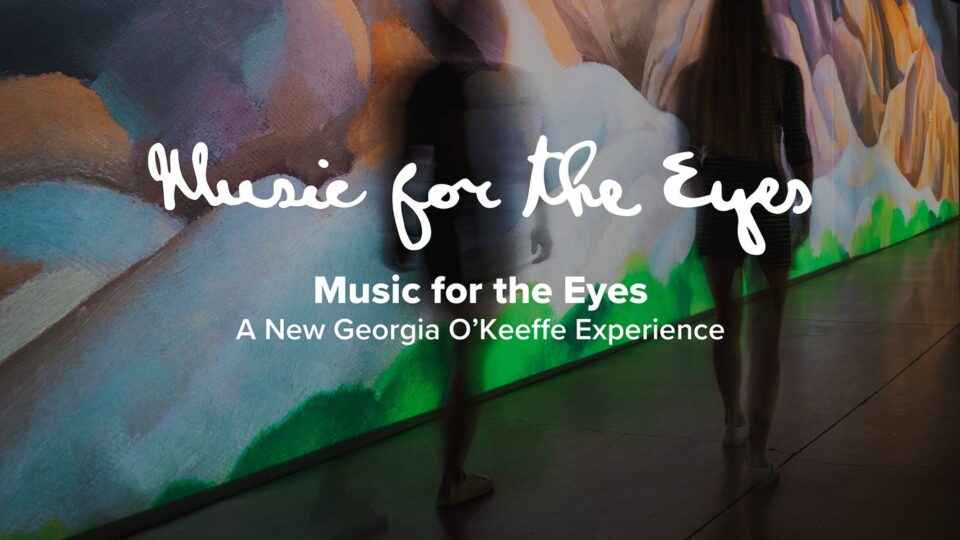 ..MUSIC COULD BE TRANSLATED INTO SOMETHING FOR THE EYE.

– Georgia O'Keeffe, 1919
Dive into the mind and inspirations of one of the world's most iconic and revered artists at Music for the Eyes: A New Georgia O'Keeffe Experience at Electric Playhouse in Albuquerque.
Exclusively at Electric Playhouse for a limited time, Music for the Eyes features large-scale digital projections, interactive displays, and animation of Georgia O'Keeffe artworks. When the creative and innovative minds of Electric Playhouse collaborate with the expertise and collection of the Georgia O'Keeffe Museum, it creates a can't-miss experience.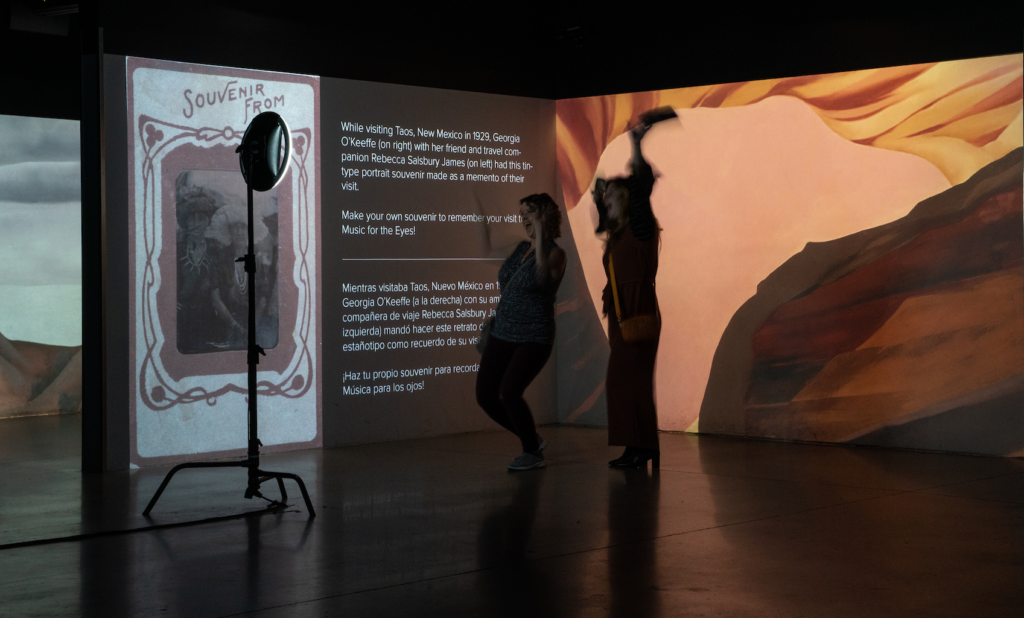 Press coverage
New immersive experience lets eventgoers interact with the legendary artist's work by Adrian Gomez, Journal Arts and Entertainment Editor in the Albuquerque Journal
Electric Playhouse showcasing Georgia O'Keeffe art with interactive exhibit KRQE NEWS 13
Terry Travis interviews Liz Neely, curator of digital experience at the Museum on The Weekend with Terry Travis on KKOB 96.3 News Radio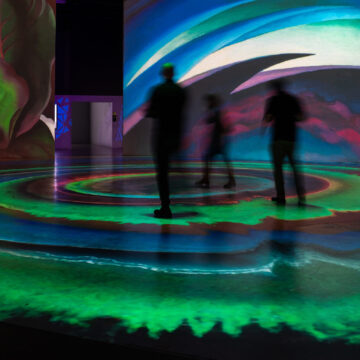 Credits
View information about all artworks, quotes, and music referenced in the Music for the Eyes experience.
View Credits