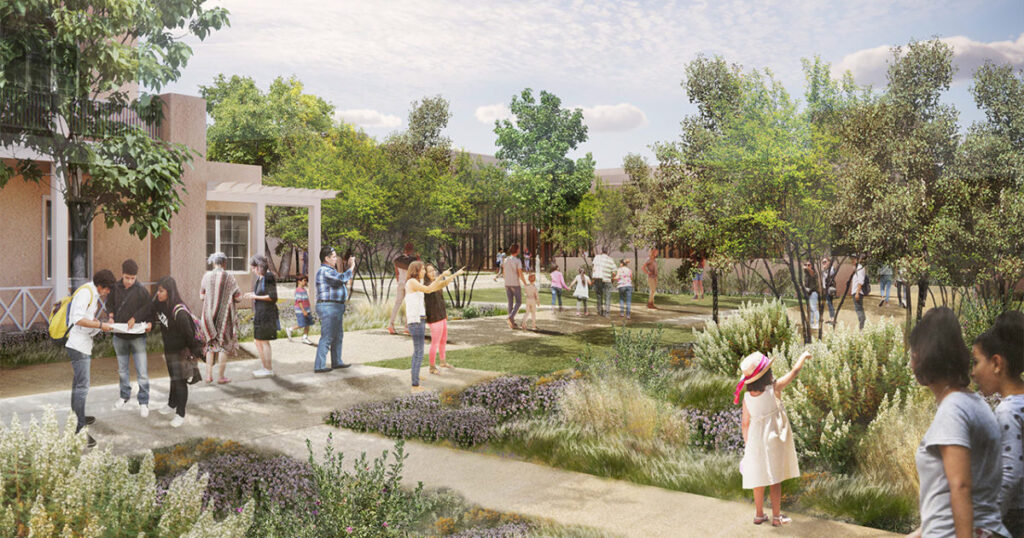 As plans for a new building progress, the Georgia O'Keeffe Museum is committed to listening to community and stakeholder voices. The Museum has hosted a series of public meetings listed below and will plan future sessions to continue gathering ideas on the design, development, and future programming of the new O'Keeffe.
Please subscribe to our email list to receive announcements for upcoming meetings or check out past recordings at the links below:
Past public listening sessions:
August 31 2021: First Presbyterian Church
September 7 2021: Capital High School Theater
September 21 2021: Santa Fe High School Theater
September 28 2021: Santa Fe Community College (Jemez Room)
October 5 2021: Virtual Session, link is below to watch
October 7 2021: Educator Session at Santa Fe High School Theater
Watch past meetings:
Have questions? Contact Renee Lucero, rlucero@okeeffemuseum.org or 505.946.1063.