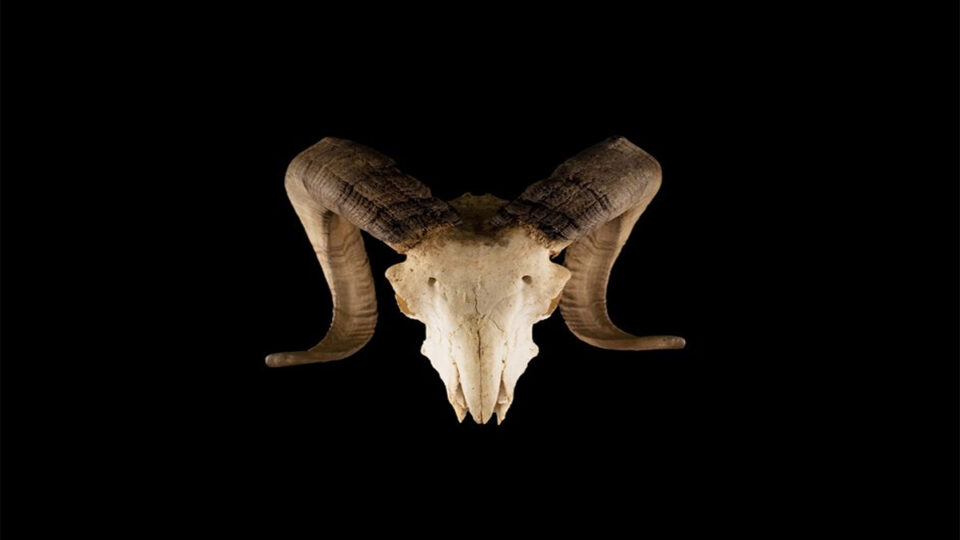 Among the artifacts preserved by the Georgia O'Keeffe Museum is the collection of animal bones O'Keeffe used as inspiration for many of her works.
This talk will present the zoo-archaeological results of a project of Museum Fellow Victoria Monagle, including a detailed overview and photos of which species and bone elements were identified within the collection and how they were portrayed in paintings by O'Keeffe.
Victoria Monagle is a 5th year Ph.D. student at the University of New Mexico. She specializes in Zooarchaeology and researches prehistoric dogs in the Pueblo Southwest.
Take a closer look:
Check out some of the bones collected by Georgia O'Keeffe on Collections Online.
Featured image: Sheep Skull with Horns (Ovis Skull with Horns). Bone, 8 x 13 x 10 1/2 inches. Gift of Juan and Anna Marie Hamilton. [2000.4.49] Photo by Victoria Monagle.
The presentation was recorded on September 2, 2020, as part of the Mornings with O'Keeffe lecture series.