Gal Senderowitsch
Gal Senderowitsch is a Santa-Fe based multimedia artist who draws inspiration from nature, dreams, the human condition, and her South-American and Mediterranean backgrounds. She graduated with her BFA in printmaking from the Pennsylvania Academy of the Fine Arts in Philadelphia and is currently pursuing her MA in Art Therapy with a certificate in Eco-therapy in Santa Fe, NM. She is a recipient of various awards from art institutions and groups in Philadelphia, including the Print Center, the Pennsylvania Academy of the Fine Arts, and the Color Print Society. She has exhibited her work in Philadelphia, New York, and Santa Fe. Senderowitsch currently teaches botanical, animal, and intermediate watercolor classes at the Georgia O'Keeffe Museum, printmaking workshops at Fat Crow Press, and fine arts in private and group settings.
Devon Burke
Devon Burke is a watercolor landscape artist based in Santa Fe, NM. Burke obtained her BFA and MFA in Art Education at the University of Massachusetts Amherst and Boston University. Her pedagogical experience reaches a broad range of students from K-12 in a school setting to private and public lessons with adults. Devon's watercolor landscapes are created in a small format with a focus on preserving a moment in time found in nature while on her travels. She enjoys sharing her passion for watercolor with others and is honored to be working with the Georgia O'Keeffe museum as an instructor.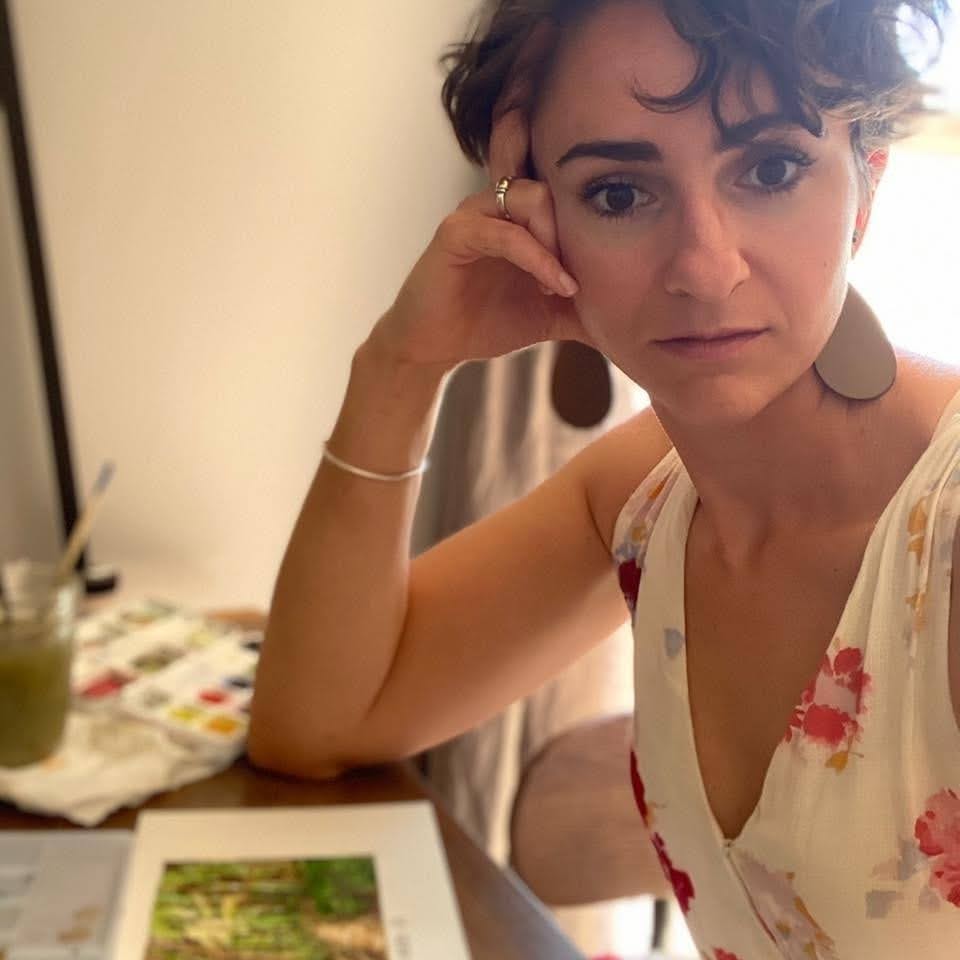 Jordan Merlino
Jordan Merlino is a Nonbinary Paper Artist who graduated from the Maryland Institute College of Art in 2015. Jordan discovered their passion for paper-cut in the summer of 2017 when they created a series dedicated to crystals. Jordan has expanded on various subject matters, recently focusing on human form and gender euphoria. Jordan's work has been seen at CICA Museum, MICA Portfolios, and Foundry Arts Centre. Jordan also teaches Intro to Watercolor with the Georgia O'Keeffe Museum.
Upcoming Art Classes